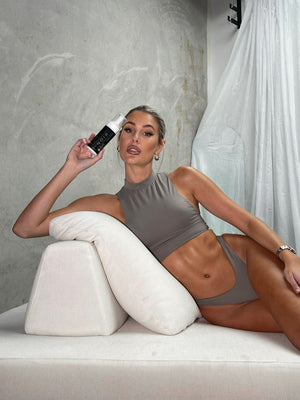 Want to receive free product every month and be featured across VANI-T's social media platforms? Then our Brand Ambassador Program needs you, beauty!
YOUR INPUT
Every month, you'll be required to provide your choice of content: 
• Photo: Selfie holding product in frame 
• Photo: Before and after 
• Photo: Lifestyle shot (product in frame) 
• Video: Applying the product 
• Video: Review/testimonial (30-60 seconds)
Please ensure the content you provide meets the below guidelines, before submitting for review*: 
High-resolution only. Product must be in-focus, clear label visible and not cropped out of image. No other brands visible in image. No filters. No dark walls or coloured backgrounds. Neutral, black, blush or white clothing.
THE PERKS
Upon approval, you will receive following: 
• $50 online voucher to spend on your choice of VANI-T products 
• The opportunity to be featured across our social media platforms 
• Bonus $50 online voucher for video content 
SUBMIT YOUR CONTENT
Use this form to submit your choice of content every month.
*All content must be submitted for review prior to receiving online voucher. You are not required to post onto social media, but welcome to share to your community.